I don't know about you but I know for me, my fitness routine has been slacking a bit here lately…OK A LOT!   I have been letting life get in the way of neglecting my body.  I have tried to pencil myself in on my work calendar that I need to leave work everyday at 6:30pm  to go workout.  Well, that seems to be overlooked.  I feel like other things interfere with my "me" time.   Well now I don't have an excuse anymore to NOT get into a routine.  I have to get ready for what's coming…
Trust me, YOU DON'T WON'T TO MISS THIS!!!!
On Sunday, September 13, 2015, an EXCITING event is coming to Kissimee, FL: the FittPalooza5k Fitness Challenge race!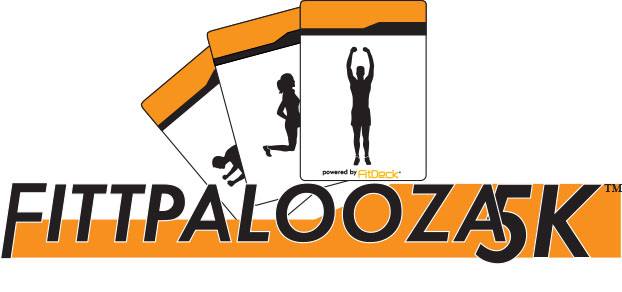 This event is a 5k sprinkled with FitDeck challenge card fitness challenges along the course. It is beginner friendly (and walker friendly), and geared at those who would like to do a challenge race without going through the mud, climbing walls, or running through fire (although fans of those types of races are welcome to participate too!).
This event will take place on Sunday, September 13, 2015, at Osceola Heritage Park in Kissimee, FL with the first wave going out at 8am (last wave is at 12:00pm). There will be 12 FITT zones, FITT FEST, health expos and soooo much more! This event is open to both men and women, and they even have Junior 5k waves for children (6+) to participate in!
Top 7 REASONS why you should get to registering NOW:
7 – FITT Runners Shirt
6 – Swag Bag filled with exclusive offers
5 – Finisher's Medal
4 – Fun and active way for your family to get FITT together
3 – Appearance by STUFF, the Orlando Magic's Mascot
2 – One Complimentary Orlando Magic Pre-Season Ticket (one per registered participant)
1 – First 150 runners registered gets the Jumping Jacks rate 
To register for the event, click here.   Keep in mind that rates will increase to $30 for adults and $15 for juniors after the first 150 adults registered and 50 children registered.  Register NOW!
For more information, be sure to follow FittPalooza5k on social media!
I hope to see you there and maybe just maybe, WE will be doing one of the challenges on the card together!
I'll see YOU at the CHALLENGE LINE! 🙂
Congratulations to Fallyn Van Der Wiele for winning the free tickets to Taste of South Tampa!  I will be in touch with details. Thank you for participating!